Let Arthur Hill help you take your trading success to the next level!
Arthur developed and refined his trading processes with over three decades of experience. His strategies are designed to survive bear markets by preserving capital and outperform during bull markets by focusing on leaders. To this end, TrendInvestorPro provides data-driven trading strategies and actionable chart analysis to help you take your trading success to the next level.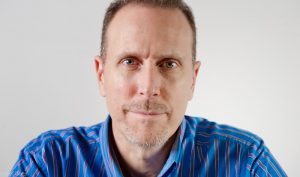 A Subscription to TrendInvestorPro includes Chart Trader and System Trader

Robust Chart Analysis to Help You Make Better Trading Decisions
Arthur uses a top-down approach that starts with broad market conditions and group analysis to identify the leaders. He then employs simple and unique charting techniques to find trades with good risk/reward ratios.
A membership to Chart Trader includes:
Broad market timing using breadth indicators and index analysis
Sector and group analysis to find emerging leaders
Actionable trading setups and ideas for stocks and ETFs
Reports are published on Tuesdays and Thursdays before the open
Each report includes a comprehensive video for further understanding
Subscribers get immediate access to:
The Essential Breadth Indicator ChartList (with report and video)
Building a Strategy around the Zweig Breadth Thrust
Momentum Rotation Strategy for NDX and SPX Stocks
Mean-Reversion Strategy for Russell 1000 Stocks
A Subscription to TrendInvestorPro includes Chart Trader and System Trader

TrendInvestorPro System Trader
Data-driven Strategies and Signals that Beat the Market and Preserve Capital
A membership to System Trader includes:
Full strategy reports with explanations and signal examples
Nasdaq 100 Momentum-Rotation Strategy (weekly signals)
S&P 500 Momentum-Rotation Strategy (weekly signals)
Russell 1000 Mean-Reversion Strategy (daily signals)
A market timing strategy using a proprietary breadth model
Trading and investing involves risk. Past performance does not guarantee future performance and there will be drawdowns (losing periods) along the way.
Leveraging over 20 years experience as trader, educator and author, Arthur Hill, CMT, uses an objective and systematic process to trade in the direction of the bigger trend.
I have been a loyal follower and admirer of yours for years and I am slowly able to see/read charts more objectively .... and tune out the noise.
The work you do to keep us informed of the overall market direction is invaluable. It saves me tons of time and effort. Your reminders of the overall trend prevent me from overthinking and doing too much in the way of counter-trend trading.
I have been reading/subscribing to you for over 15 years - and just want to say you do great work, and thank you.
I have always appreciated your work, especially now because your 9 breadth indicators gave clear & timely signals. You keep us on the right side of the trend with the benchmark highs & lows in the indexes & sectors. It's all so clear and consistent.
Subscribers get immediate access to:
The Essential Breadth Indicator ChartList (with report and video)
Building a Strategy around the Zweig Breadth Thrust
Momentum Rotation Strategy for NDX and SPX Stocks
Mean-Reversion Strategy for Russell 1000 Stocks
Frequently asked questions